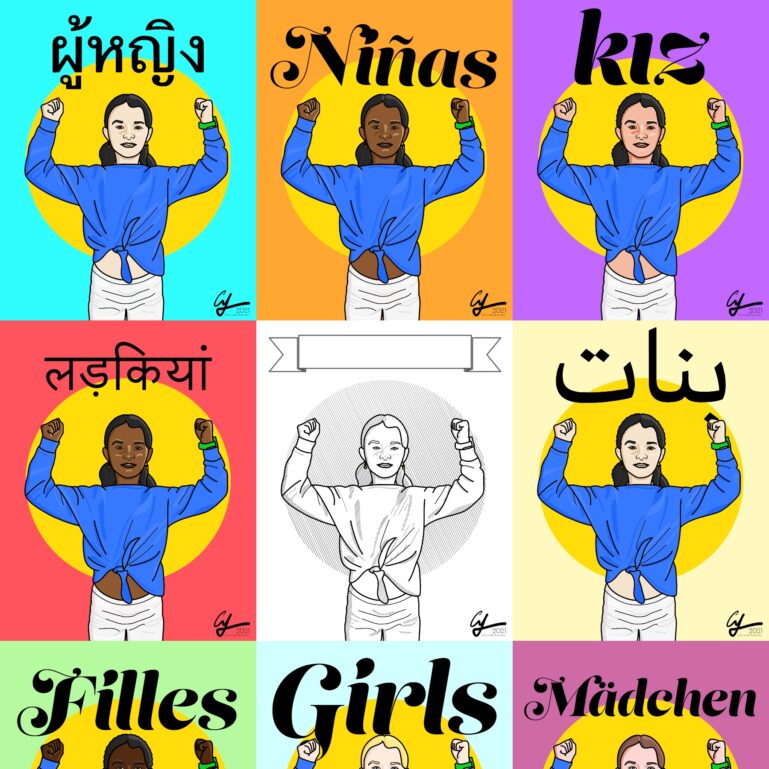 digital, 18×24 inch each
To put it simply: Equality now. In this case it is about girls, the way we treat them, limit them, don't believe in them.
I modelled these pictures on my younger daughter. And look at it: Sure, the sweater in a knot looks kinda sweet, but the girl is wearing trousers, because she is doing stuff and she is wearing a watch becuase she got things to do and she is strong and knows it and shows it. And of course I used the same picture for all the girls from around the world, because we are all the same and girls are all the same in the sense of being equal and being entitled to the same rights and opportunities. It is not a matter of colour of skin or language or whatever your culture might be.